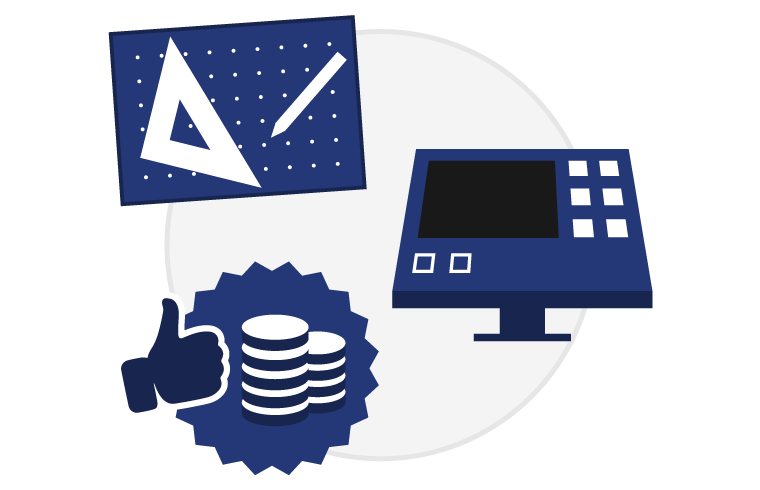 Design
As your partner, we assure efficient production even at the design stage. Together we can then make the right decisions to optimise the part, resulting in a product with the right properties at the right price and quality.
Production
We form your parts in materials up to 15 mm thick and 1,800 mm in diameter. With state-of-the-art machinery and experienced staff, we are a well-respected player in this market.
Costs and benefits
Long experience, cheap tools and short lead times offer you cost-effective production. For runs of up to 10,000 parts, we are very competitive in pressure-turning; for larger volumes we use deep drawing. For some parts, the two manufacturing methods are combined to provide the most cost-effective solution.
There are many good reasons to choose Hermanders.


Here are some of them.

Breadth of production expertise
We have wide expertise and equipment which allows us to choose the most cost-effective production method.

Knowledge and tradition
The professional pride that runs through the region is something we have cultivated at Hermanders and it forms the basis for the unique knowledge bank that our staff represent.

Technical production support
The knowledge within the company, combined with the range of machinery that we have, enables us to help the customer to find the most cost-effective manufacturing method.

Closeness to the customer
Our geographical position puts us close to our customers, who are never more than four hours away.

Timely delivery and short lead times
We can store both finished products and tools and raw materials, enabling quick changes in production for short lead times and timely delivery.

Continuous improvement
All of our employees have attended a 3-point course in Lean production at the University of Skövde.