Quality certification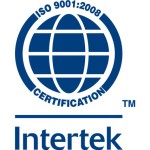 Hermanders' skills and resources in sheet metal working are the key to quality-assured production, delivering the right quality at competitive prices
Since 1 September 2005, Hermanders AB has been quality-certified under SS-EN ISO 9001:2008. The certification body is Intertek (formerly SEMKO).
Certificate SS-EN ISO 9001:2008 (Swedish)
Certificate SS-EN ISO 9001:2008 (English)
Our quality work means that we:
Are constantly improving quality.
Have a high level of customer satisfaction.
Meet agreed delivery deadlines.

We aim to be your partner in the workshop and are happy to get involved early in the design work in order to contribute our production expertise.

Via business partners, we can also take overall responsibility for surface treatment according to customers' requests and also carry out some assembly.

We also maintain stocks of matrices, raw materials and finished products to provide for short lead times in production.